Guy Abramo
President and Chief Executive Officer
Guy Abramo has served as our Chief Executive Officer and President since 2018. Formerly the chief executive officer of GIS, Mr. Abramo joined GIS in January 2018 after serving as president of Experian Consumer Services Division for seven years, overseeing the group's strategy, direction and operation. Prior to joining Experian, Mr. Abramo served as president of Tallan, Inc., a nationwide professional services firm specializing in internet media design, business intelligence and custom software solutions. Before joining Tallan, he served for seven years as executive vice president, worldwide and chief strategy and information officer at Ingram Micro. Preceding Ingram Micro, Mr. Abramo served three years as a managing director at KPMG Consulting and the leader of the marketing intelligence consulting practice. While at KPMG, he was a member of the firms' Technology Leadership Council and co-founder of the Center for Data Insight data mining and marketing automation lab at Northern Arizona University. Mr. Abramo is also a 12-year veteran of the Exxon Mobil Corporation. At Exxon, he held a number of positions across both operating and headquarters divisions. Mr. Abramo began his Exxon career in research and development and achieved five patents for innovative fuels and fuel additives technologies. He later served in a number of positions of increasing responsibility in the Americas Marketing and Refining Division including manager of marketing services, assistant gasoline business manager of the U.S. Division and manager of administration and controls for a major Northeastern marketing unit. Mr. Abramo earned a BS in chemical engineering from the New Jersey Institute of Technology and an MBA from Georgetown University.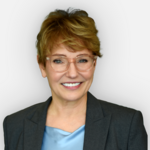 Laurie Blanton
Senior Vice President and Chief Accounting Officer
Laurie Blanton is the Senior Vice President and Chief Accounting Officer. In this role, Laurie is responsible for managing the Global Accounting, Billing and Collections teams, as well as overseeing reporting to the Securities and Exchange Commission (the SEC) through the SEC Reporting team. She joined HireRight in April 2020.
Prior to her role at HireRight, Laurie held accounting and financial reporting leadership roles in global public companies in manufacturing, life sciences and retail industries. She brings over 20 years of experience bridging executive concerns and technical accounting requirements.
Laurie earned a Bachelor of Business Administration in accounting from the University of Michigan and maintains her CPA active status credentials.
Jill Boardman
Senior Vice President of Revenue Operations and Enablement
Jill Boardman is the Senior Vice President of Revenue Operations and Enablement at HireRight. In this role, Jill has global responsibility for all of HireRight's revenue operations functions to include Sales Operations and Customer Onboarding functions to include Sales Support, Solution Consulting, Project Management, Technical Consulting, Customer Training, Credentialing and Account Maintenance. In addition, Jill leads migration activities across our platforms as well. She has been at HireRight since June 2016.
Prior to her role at HireRight, Jill held various leadership roles at First Advantage and LexisNexis to include VP of Sales Solutions and Director of Pre-Sales. She has collectively over 20 years of experience in the Background Screening Industry.
Jill holds a Bachelor of Arts degree in Sociology and Criminology from The Ohio State University.
When Jill is not working, she is spending time with her family, where they are likely traveling or at the soccer fields.

Peter Cleverton
Senior Vice President and Managing Director of EMEA
Peter Cleverton is responsible for the managing all aspects of the day-to-day running of the business in EMEA, as well as overseeing the Sales and Marketing teams, having oversight from operations through to service delivery.
With over 19 years of experience in selling to the recruitment industry, Peter has managed and worked alongside some of the world's largest organisations, aligning their strategies on recruitment and technology.
Prior to joining HireRight, Peter worked at Monster World Wide for eight years, where he managed teams of global and regional account managers, as well as a team of client services representatives.
Peter is also responsible for supporting Steve Girdler in driving growth and development in key markets across the EMEA region, as HireRight continues to expand and accelerate its global growth.
Brian Copple
General Counsel
Brian is responsible for overseeing all of the company's legal affairs. For five years prior to HireRight, Brian was general counsel for The Rubicon Project, Inc. which automates the purchase and sale of digital media advertising.
Previously, he served as general counsel for Eclipsys Corporation, an enterprise provider of electronic medical record software and related services for hospitals, and for Exult, Inc. a pioneering provider of human resources business process outsourcing and related finance and administration services to Global 500 companies.
Brian started his career with an 11-year stint with Gibson, Dunn & Crutcher LLP, including three years as a partner where he had broad transactional and corporate practice, representing public and private companies in various industries.
He earned his JD and MBA degrees at UCLA, and his undergraduate degree from Stanford University.
Jim Daxner
Chief Digital Officer
Jim joined HireRight in 2018. As chief digital officer, he is responsible for driving revenue, and providing strategic vision for the organization around our eCommerce solutions and data acquisition partnerships.
Prior to HireRight, Jim served as senior sales vice president, Americas at Survey Sampling International. There, he led the $285M Americas sales team and oversaw business development, sales, and account management for 3,500+ clients.
Previous to that role, he was the executive vice president of membership, at Affinion where he held full responsibility for sales, account management, product, and marketing in North America and Canada. Jim held a variety of leadership positions at Affinion including senior vice president of sales and account management, and vice president of credit card marketing.
Jim graduated summa cum laude from DeVry University with a Bachelor of Science in business management.
Elise Eidemiller
Senior Vice President, Customer Success
Elise Eidemiller is the Senior Vice President of Customer Success, responsible for building deeper customer partnerships and driving HireRight's revenue growth globally.
Elise brings more than 23 years of experience in managing client relationships, enterprise solution selling, and strategic leadership roles. Before joining HireRight, Elise served as vice president, sales specialist for the BETA and Wealth Management division of Thomson Reuters. Prior to that, her experience includes managing client-facing teams, building successful, value-added partnerships with customers, along with helping clients to expand globally at leading companies such as Baseline Financial Services, Buckman Laboratories, and the Idaho Department of Commerce.
Elise earned a Bachelor of Arts in international studies with an emphasis in business from Rhodes College.
Mike Ensor
Head of Global Operations
Mike Ensor is the Head of Global Operations. In this role, Mike has the ultimate responsibility for building and driving the organization's operational functions to meet customer requirements, while implementing continuous improvement processes to encourage sustainable growth and scalability. Mike joined HireRight in 2020, originally overseeing operational activities for the Americas with concerted efforts on aligning organizational structure and future global footprint. Before HireRight, Mike had a 20+ year career spanning various operational leadership roles in both the background screening and medical device industries, at organizations including Sterling Check, Scott Fetzer Co, and St. Jude Medical. Mike earned a Bachelor of Science in Biomedical Engineering from Tulane University and an MBA from the Coles College of Business at Kennesaw State University.
Steve Girdler
Head of Corporate Development & Responsibility
Stephen Girdler serves as the Company's Head of Corporate Development & Responsibility leading strategy, mergers and acquisitions. He is also responsible for driving the Company's focus on ESG (Environmental, Social, and Governance) and DEI (Diversity, Equity, and Inclusion). Mr. Girdler joined the Company in April 2013 with a background in executive management, business development, marketing, and product development with expertise in the resourcing, HR solutions and professional services industries. During his tenure, Steve has expanded HireRight's global footprint in the Middle East, India and Asia Pacific as Managing Director, International. Mr. Girdler previously worked for KPMG as well as some of the largest names in the resourcing and outsourcing industry such as Manpower, Kelly Services and Adecco. Mr. Girdler holds a BA in English and Philosophy from the University of Kent.
Ann Losiewski
Head of Global Sales
Ann Losiewski is Head of Global Sales for HireRight and brings almost 30 years of industry expertise to her role. Her primary responsibility is to oversee HireRight's Sales teams as they work to help employers build and implement best-in-class screening programs around the globe. She has previously served as HireRight's VP of Enterprise Sales, Director of Enterprise Sales and as a National Account Executive with a focus on both transportation and healthcare – roles in which she assisted organizations with navigating stringent and often confusing compliance guidelines across a variety of industries. Her intimate knowledge of HireRight's key verticals proved an invaluable asset to many organizations in need of updating/restructuring their pre-employment background screening processes and industry-specific compliance adherence, thus reducing their risk. Prior to this position, she served the Background Screening division of Kroll as Vice President of Business Development. Ann capably served national and global Fortune 500 clients in the healthcare, financial, real estate management, education, and legal industries, as well as those working within the field of professional services. She holds a B.S. in Business Administration with a concentration in Marketing from Towson University. When she's not at work, Ann is an active volunteer with Reach Out Rescue & Resources, which provides foster homes and adoption placement for dogs and cats in need of placement.
Mary O'Loughlin
Executive Vice President, Growth Verticals & Managing Director, Americas
Mary O'Loughlin is Executive Vice President, Growth Verticals & Managing Director, Americas. She has broad experience in the Healthcare and Background Screening industries and, since joining HireRight in 2009, has led the Strategic Alliances and Product Management teams prior to assuming a more global focus. Her focus has always been on improving the candidate experience and, under her leadership, HireRight has won numerous awards for its unparalleled mobile candidate experience. Ms. O'Loughlin has also expanded the depth and breadth of HireRight's Applicant Tracking System integrations. Ms. O'Loughlin has also been quoted in numerous articles on background screening and has been a speaker at the National Association of Professional Background Screeners (NAPBS). Previously, Ms. O'Loughlin spent over 10 years in the healthcare industry in a variety of companies and roles ranging from Vice President at UnitedHealth Group to the co-founder of a Webby Award-winning healthcare start-up. While at UnitedHealth Group, she launched the Secure Horizons partnership with Wal-Mart and was Chief of Staff for the AARP relationship and helped re-negotiate the AARP contract expansion and extension. Ms. O'Loughlin holds a Master of Business Administration degree from the Wharton School, University of Pennsylvania, and a bachelor's degree from Bowdoin College. She is also a Six Sigma Black Belt.
Julie Romero
Chief Human Resources Officer
Julie Romero joined HireRight in 2022 as Chief Human Resources Officer and is responsible for leading the global Human Resources (HR) function, including supporting business transformation and modernization. Julie is particularly passionate about leveraging the strategic power of the HR function beyond the classic definition of the role.
Prior to joining HireRight, Julie served as Global Succession & Development lead at WPP. She also made an impact at Navigant, where she led Human Capital for their Healthcare segment; Accenture, where she worked in HR as a global Talent Strategist; Accenture Consulting as a Talent & Organization Performance Manager; and at Disney as an Organization Development internal consultant.
Julie holds a Master's Degree in Organization Development from Bowling Green State University and a Bachelor of Arts degree in Psychology from Ohio University.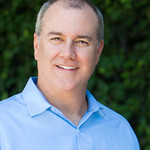 Tom Spaeth
Chief Financial Officer
Tom Spaeth, chief financial officer for HireRight, brings more than 20 years of experience in corporate finance, accounting, investment banking, operations, and business development in the technology, consumer, and banking industries. Prior to HireRight, Tom served as chief financial officer at UBM Technology, where he oversaw accounting, finance, sales operations, client delivery, and IT. Additional experience includes corporate finance, consulting, and investment roles at Motorola, Ernst & Young, and Deutsche Bank where he successfully led companies through funding growth, organizational change and international expansion.
Tom holds a Bachelor of Science in business administration and finance from the University of Wisconsin and a Master's in business administration from the Kellogg Graduate School of Management, Northwestern University.
Conal Thompson
Chief Technology Officer
Conal is the chief technology officer at HireRight. He leads the company's product development, infrastructure and business systems efforts. Before joining HireRight, Conal was the chief technology officer for Randstad Digital Ventures, with an emphasis on the Monster business. Conal has also held chief technology officer positions with Chemical Abstracts Service, an information systems division of the American Chemical Society, as well as for the intellectual property and science information business unit of Thomson Reuters, along with various technology leadership positions at Thomson Reuters. Conal started his career as a programmer and development manager in Sydney, Australia.
Conal attended the University of Sydney and earned a Bachelor of Science with honors in computer science, writing a thesis on expert systems for technical analysis-based trading systems.
Ko Hui Yen
Senior Vice President and Managing Director of APAC
Ko Hui Yen is HireRight's General Manager for Asia Pacific, responsible for plotting HireRight's strategic growth across the region.
Prior to joining HireRight in January 2019, Hui Yen served in multiple senior leadership roles at organisations including ESI International, where she successfully established new offices and sales teams in China. She was also Managing Director at professional training & coaching firm momenta Group, which under her supervision went on to grow revenues by 15% in less than 2 years.
Most recently, Hui Yen co-founded Kaleidoskope, a consulting and training firm that boasted clients including global MNCs and government agencies.
Hui Yen received her bachelor's degree in communication studies from the Nanyang Technological University in Singapore.